Print Recipe
Have you ever wondered why chicken-fried chicken isn't a viable alternative to chicken-fried steak? It turns out that such a thing exists, and it's known as Maryland fried chicken. This is a form of fried chicken you need to know about. It's shallow fried with a simple dredge of seasoned flour till golden, then covered with a white sauce created in the skillet after frying.
This post may contain affiliate links so I earn a commission. Please read my disclosure for more info.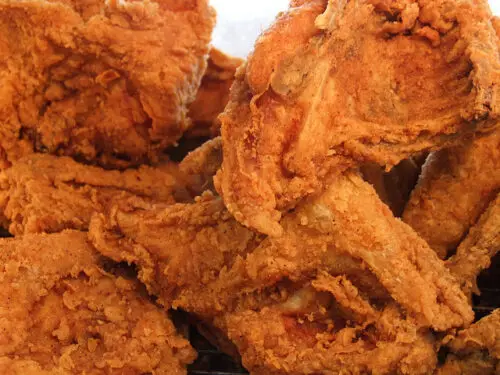 Maryland Fried Chicken is a truly classic dish here on Delmarva. This dish is a regional staple at Eastern Shore restaurants, and many Maryland families have their own family recipes for it. Instead of cooking the chicken in several inches of oil or shortening, Maryland fried chicken is pan-fried in a heavy (traditionally cast-iron) skillet and covered firmly after the initial browning so that the chicken steams as well as fries.
Let's get started!
What you'll need to prepare this Maryland Fried Chicken recipe
If you've never heard of Maryland Fried Chicken recipes with white gravy, don't feel bad. Many people, including long-time residents of the Eastern Shore, were not familiar with this alternative way to prepare fried chicken.
But if you give this poultry recipe a try, I am positive you'll be impressed with how delicious this dish is. Just have your cast iron skillet handy!
Flour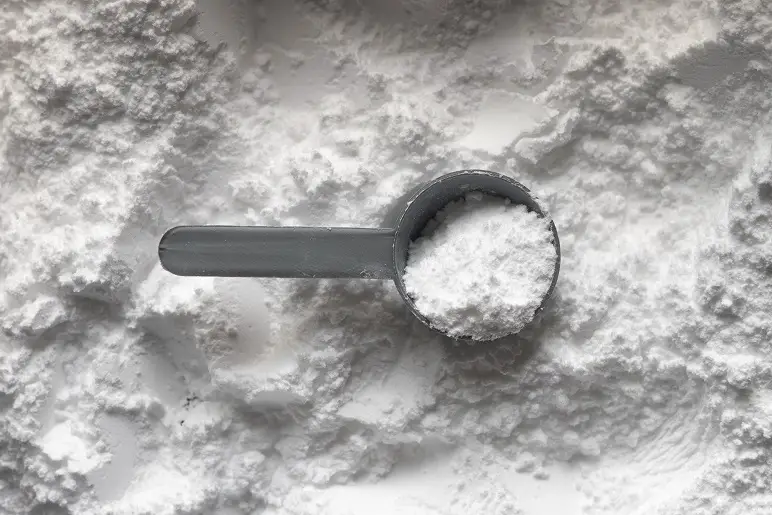 Salt
Whole chicken
Vegetable oil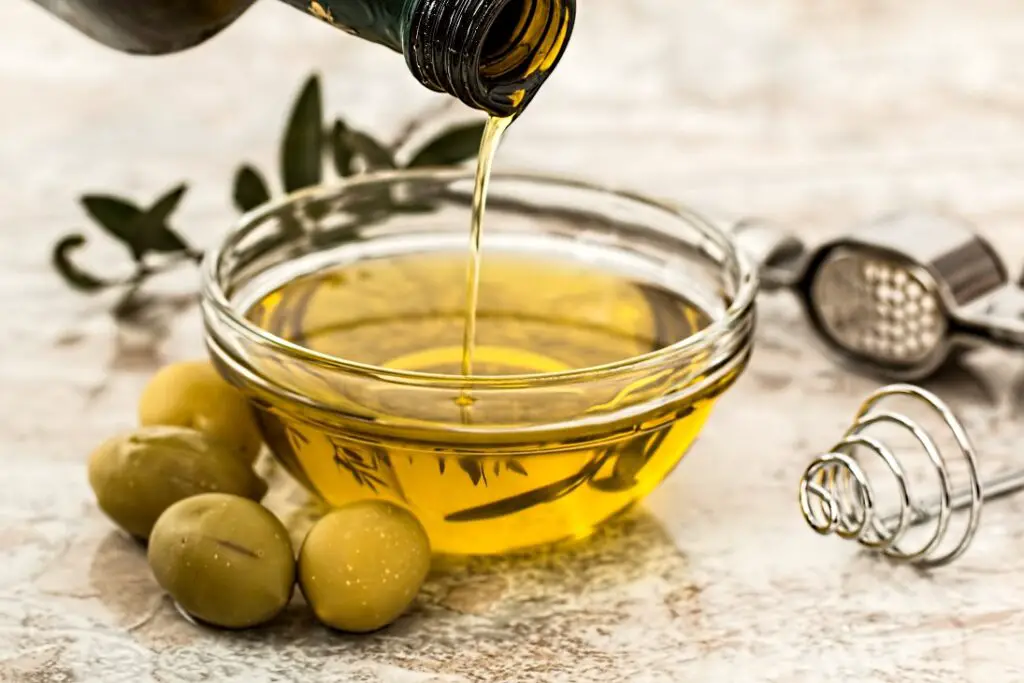 Milk
INGREDIENTS
1 cup all-purpose flour
Kosher salt and freshly ground black pepper
1 whole chicken (3 to 4 pounds), cut into 8 serving pieces, backbone reserved
Vegetable oil or lard, for frying
2 tablespoons butter
1 1/2 cups whole milk
Corn on the cob, white bread with butter, and mashed potatoes, for serving
DIRECTIONS
1. Preheat oven to 200°F. In a shallow bowl, season flour with salt and pepper. Season chicken lightly with salt and pepper and dredge each piece in flour, shaking off excess. Reserve seasoned flour.
2. In a large cast-iron or heavy non-stick skillet, heat 1/4 inch oil over high heat to 350°F. Carefully lay chicken pieces in hot oil, skin side down, and fry until lightly browned 1-2 minutes. Using tongs, turn the chicken and brown lightly on the other side. Turn the chicken once more so that its skin side down again and cover the skillet. Cook, covered for 2 minutes. Remove cover and continue frying chicken, turning as necessary, until well browned on both sides and just cooked through, about 5 minutes longer. Transfer chicken to a wire rack set over a baking sheet and sprinkle lightly with salt. Transfer to the oven to keep warm.
3. Pour off the grease into a heatproof container and return the skillet to the burner. Lower heat to medium-high, add butter and cook until melted and foamy, whisking to scrape up any browned bits. Add 2 tablespoons of reserved seasoned flour, whisking to form a paste. Whisk in milk and cook until a smooth gravy forms that coat the back of a spoon, about 3 minutes. Season gravy with salt and a generous amount of black pepper.
4. Load chicken onto plates and pour gravy on top. Serve with sides like ears of corn, soft white bread and butter, and mashed potatoes.
For more amazing Eastern Shore Recipes, click here!