Eastern Shore clam fritters are a delicious and traditional food that is perfect for any family gathering or festival. This Eastern Shore Clam Fritters recipe is easy to make and sure to be a hit with everyone. They are made with fresh clams, flour, baking powder, egg, and milk. to produce a savory and flavorful taste. Clam fritters are fried until they are crispy and golden brown and are often served with a side of tartar sauce, or ketchup for dipping. Whether you're a seasoned pro in the kitchen or a beginner cook, these fritters are a simple and tasty recipe that is sure to become a new family favorite.
Can you use canned clams for this recipe?
Yes, you can use canned clams to make clam fritters. Canned clams are already cooked and can be used in recipes as is. Just be sure to drain and rinse the clams well before using them to remove any excess brine or salt.
You can also chop the clams into smaller pieces before adding them to the fritter batter. Keep in mind that using canned clams may result in a slightly different texture and flavor compared to using fresh clams.
What is the best way to keep clam fritters crunchy?
There are a few ways to keep clam fritters crunchy:
Make sure your oil is hot enough: The ideal temperature for frying clam fritters is between 350-375 degrees F. If the oil is not hot enough, the fritters will absorb more oil and become greasy, rather than crispy.
Don't overcrowd the pan: When frying the fritters, be sure to give them enough space in the pan so they don't stick together or become soggy.
Drain the fritters well: After frying the clam fritters, use a slotted spoon or a wire mesh spider or strainer to remove them from the oil. Place them on a paper towel or wire rack to remove excess oil.
Keep the fritters warm in the oven: If you are making a large batch of clam fritters and need to keep them warm before serving, you can place them on a baking sheet in a 200-degree F oven to keep them warm until you're ready to serve.
Serve them immediately: It's best to serve clam fritters as soon as they are done frying, while they are still hot and crispy.
Main ingredients needed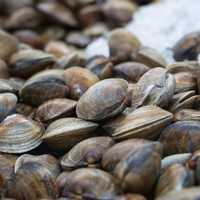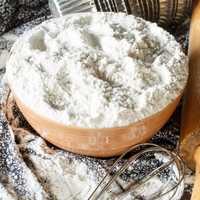 Do clam fritters look like pancakes?
It depends. You will see clam fritters served as small, round or oval-shaped deep-fried dough balls that look like a traditional hush puppy. However, the more traditional way of preparing clam fritters resembles pancakes.
Clam fritters have a slightly denser texture than pancakes and normally have a lumpy appearance due to the clam inside the batter. Often served as a side dish or appetizer, they are similar in appearance to hush puppies.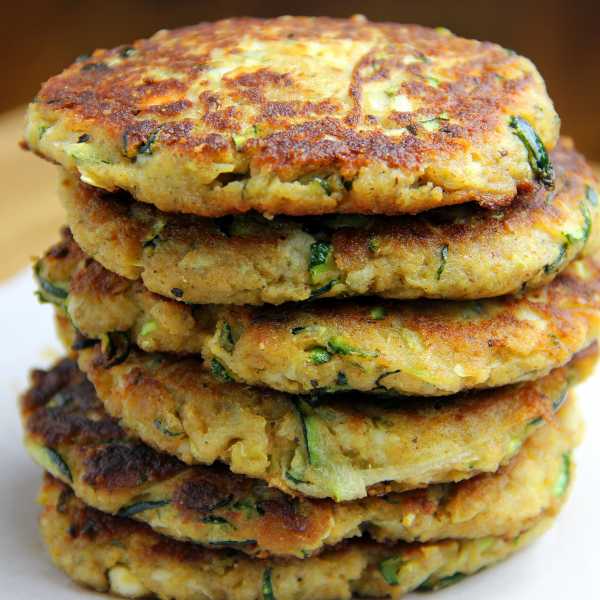 Delicious Eastern Shore Clam Fritters
Ingredients
Oil for frying (canola or vegetable)
2 tbsp olive oil
1 egg
1/4 cup milk
1 1/2 white flour
1/2 cup clam juice
1 cup chopped clams (15 – 20 clams depending on size)
2 tsp baking powder
1/2 tsp salt
1/4 black pepper
Instructions
Shuck clams and reserve clam juice
Remove the black stomach from the clams using kitchen scissors.
Cut clams into small pieces using scissors or a mini food processor. If using a food processor, just pulse it a few times. The idea is to still have the texture of clams but in smaller pieces.
In a medium-sized mixing bowl, combine olive oil, egg, clams, and milk. Stir until well blended.
In a second mixing bowl, add flour, baking powder, salt, pepper, and mix.
Stir in the wet contents from the first bowl into the second.
While still stirring, slowly add in clam juice until the mixture has the consistency of thick pancake batter. You may not need all of the clam juice to reach the optimum batter thickness.
Place a skillet over medium-high heat, add cooking oil to the pan to thoroughly cover the skillet bottom.
After the oil has reached temperature, ladle in the mixture. Fritters should be 4″ – 5″ in diameter. Be careful to not overcrowd your fritters.
Cook fritters for 5 minutes on each side or until they have a golden-brown exterior.
Remove from heat and place on the cooling rack for a couple of minutes to drain any excess oil. Serve and enjoy!
Notes
When preparing this Eastern Shore clam fritter recipe, the amount of liquid (milk or clam juice) can vary depending on the clams used.
The most important factor in this recipe is getting the batter consistency the way you like it. Some people make their fried fritters to be flat, while others make them on the thicker side.
FAQs – Clam Fritters Tips