Print Recipe
How to make Eastern Shore Peas and Dumplings
A hot bowl of this peas and dumplings recipe is an essential Eastern Shore dish and local family favorite. This easy-to-make recipe combines fresh green peas with savory handmade dumplings to make a memorable soup you're sure to love!
How to make peas and dumplings recipes are popular for their amazing taste, and because they are so easy to make. Some of my fondest childhood memories include cold winter days and a hot bowl of this classic soup.
While this recipe includes steps on how to make dumplings from Bisquick or flour, you can easily substitute frozen dumplings such as Anne's dumplings to save time and effort.
Eastern Shore Peas and Dumplings vs Peas and Dumpling Soup
Eastern Shore peas and dumplings is a dish that consists of not much more than green peas and dumplings and season to taste.
On the other hand, peas and dumpling soup is actually the official soup of The Bahamas.
Pigeon peas, ham, stewed tomatoes, and vegetables such as carrots, potatoes, bell peppers, and onions are common components. Most chefs include goat peppers, coconut milk, or even plantains in their recipes.
The dumplings are usually made using flour, salt, pepper, and milk, however, some people use coconut milk instead of regular milk. This soup is extremely popular in the winter, and it is a mainstay in home kitchens, local restaurants, special occasions, and roadside cafés, where it is customarily served in styrofoam cups with johnnycakes.
Let's start cooking!
You will need the following list of ingredients:
Green Peas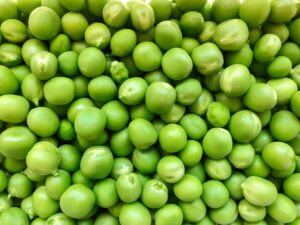 Butter
All-purpose flour or Bisquick
Salt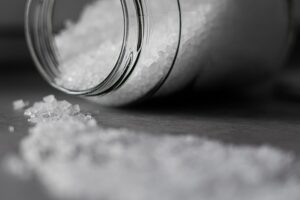 Water
INGREDIENTS
3 cups fresh shelled green peas (3 pounds whole) or 2 10-oz pkgs frozen peas
4 cups water
1 teaspoon salt
1/4 cup butter, cut into pieces (half a stick, 4 tablespoons)
1 cup all-purpose flour
1/3 cup broth from cooking the peas
DIRECTIONS – Yields 4-6 servings
In a medium saucepan, combine the peas, water, salt, and butter, and stir well.
Bring to a lively boil over medium-high heat.
Reduce heat and simmer for about 15 minutes, until the peas are tender.
Remove from heat and scoop out 1/3 cup of broth from the pot.
In a medium bowl, combine the flour with the broth and stir well.
You will have a raggedy bowlful of dough.
Using your hands, press, and push and scoop it into a lump and then knead it a few dozen times, until you have a fairly smooth, springy dough. stir broth into flour to make the dough.. raggedy, knead it a little bit.
Using a rolling pin, roll the dough out into a thin round.
Cut it into long slender strips, and then cut each strip into lengths, about 1-inch wide and 2 inches long, or smaller.
To cook, the pot of peas to the heat and bring to a rolling boil once again.
Drop in the dough pieces, one by one, until all these dumplings have been added.
Stir as you go to mix everything in well. Add water if needed, and simmer for about 10 minutes more.
When dumplings are tender and chewy like good pasta, and peas are sweet and tender, taste for salt and adjust if need be.
Serve hot in a bowl, with spoons for the broth.
What to serve with Peas and Slippery Dumplings
Eastern Shore Peas and Slippery Dumplings can for served as a main dish, or a side dish. Here are some of my favorite dishes that pair perfectly with Peas and Dumplings :
The article contains affiliate links. I may receive a commission from a qualifying purchase.